The Shimano FD-RX815-F GRX front derailleur is Shimano's first GRX Di2 front derailleur. It features wider clearance by moving the chainline +2.5 mm outward vs. a conventional road front derailleur.
Installation
The derailleur can be installed directly onto the frame (seatstay):
or by using the Di2 Front derailleur band adapter: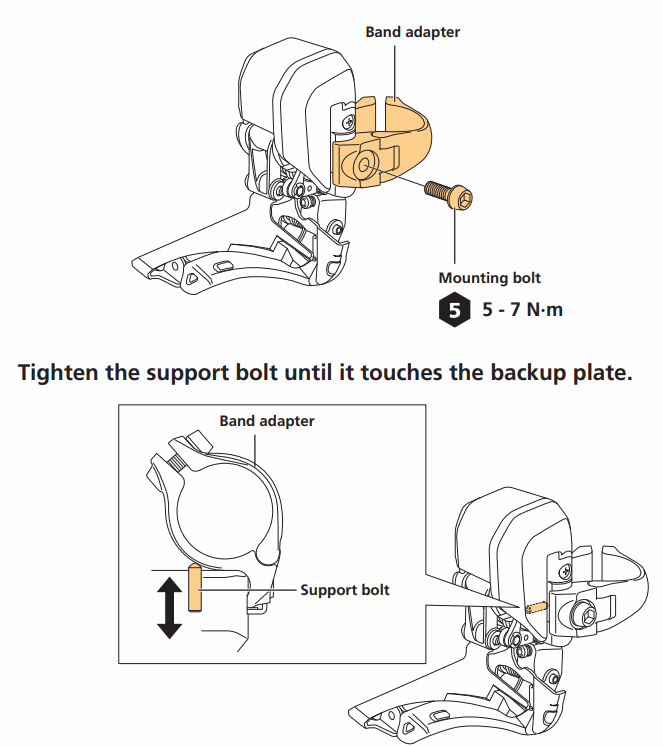 Connecting the electric wire
To disconnect the electric wire you first need to remove the plug cover. You can use the Shimano TL-EW02 cable plug tool to do this:
Read more on how to install this front derailleur in our FD-RX815 / FD-R8050 / FD-R9150 front derailleur installation guide.
Learn how to set up the top and low limit adjustment bolts in our one-adjustment-bolt front derailleur adjustment guide.