The EW-WU111 D-fly allows your Di2 system to communicate wirelessly with your head unit and smartphone or tablet. It'll let you display currently selected gears, allows you to switch head unit screens, update firmware, change settings and more.
It is generally placed on road bikes, positioned somewhere outside the frame, or in your handlebars. Have a look at the attached user manual for examples on where to place this unit on your bike.
The unit has two e-Tube ports - one on each end - allowing it to be place in between two cables.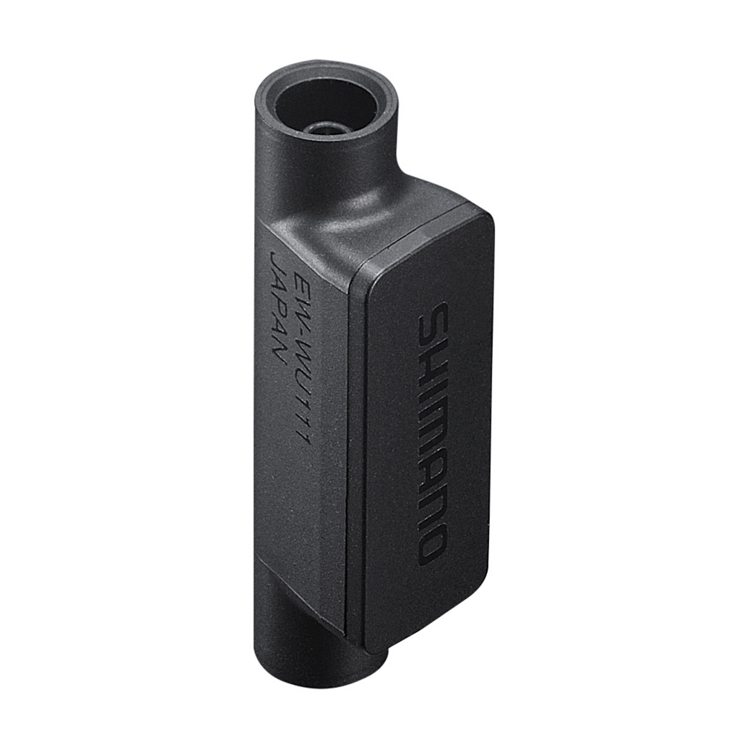 An alternative to the Wireless Unit is the mountain bike System Information Display (XT SC-M800 | XTR SC-M9051). This display functions as a Junction A with three ports, a display and features bluetooth/ANT+ connectivity.
BT-DN110 / BM-DN100 required
The EW-WU111 / EW-WU101 wireless units are meant to be used with the BT-DN110 / BM-DN100 battery/mount and will not work with the older SM-BTR2, SM-BMR1 or SM-BMR2 batteries. The older SM-EWW01 will work with the older batteries, but only supports ANT+ (no BluetoothLE).
Installation guide
Read how to install the EW-WU111 Wireless Unit in our D-fly / EW-WU111 Wireless Unit installation guide.
Related articles
The Wireless unit is a popular component and we've written several posts on it. Our most popular Wireless Unit posts are: